With your family or your friends
This Villa will be perfect for your family or friends!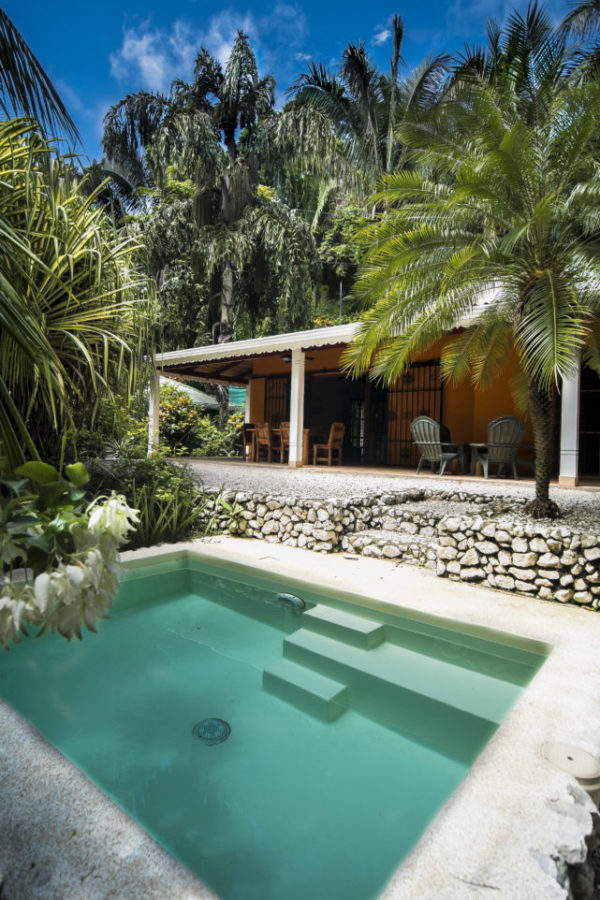 A villa in the colors of the Caribbean
Caribean style, this beautiful colorful villa will disorient you. It has a large terrace where you can barbecue. The living room offers a large relaxation area and an office area.
To relax from a busy day, enjoy your small private pool of 3.2mx2.2m and 1m deep, ideal for children, and the perfect place to take a cocktail in the middle of the jungle for the older ones …